LPG Space Heater Sales & Service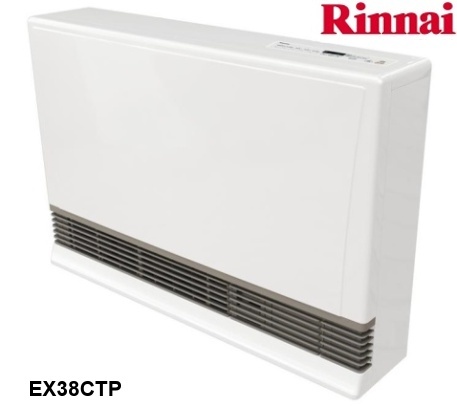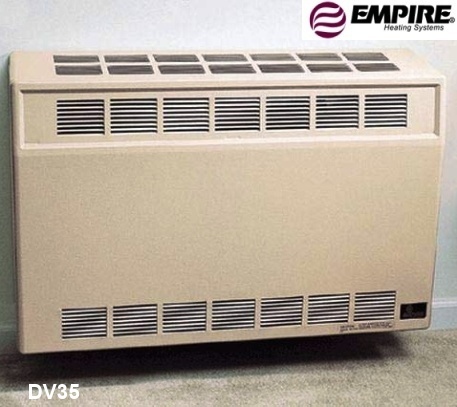 Space heater design and technology has become an art form and there are no two manufacturers who lead the way better than Rinnai and Empire. Both of these fine makers of *direct vent and *vent-free space heaters have specific areas of expertise. Technology used by Rinnai and Empire are distinctly different and that's what makes both choices uniquely diverse when deciding which would work best for the customer's heating needs. It's best to explain the difference in these products by comparing the "pros" and "cons" of both space heating systems.


​​Rinnai (Originated in Japan in 1920). Rinnai America Corporation: Peach Tree, GA since 1974.
Pros: High-efficiency, whisper quiet, elegant appearance, even convection heat, low profile exterior vent (4" Stainless), water tray for adding humidity to the air, computer technology for thermostatic control, economy setting, and timers (depending on the model), interior LPG connective piping hidden, vast model options including Vent-Free units.
Cons: Does not operate without AC power.

​​​Empire Heating Systems: St. Louis, MO since 1932.
Pros: Produces heat without AC power (except blower unit, if installed), forceful optional blower unit, and less than half the cost of the Rinnai (depending on the unit), vast model options including Vent-Free units.
Cons: Slightly less efficient, louder when operating, utilitarian appearance (compared to Rinnai), large exterior vent profile (11" Painted), interior LPG connective piping visible (on most units).

Empire Venting



​The biggest factors in the difference of choice between Rinnai and Empire is the comparative cost difference of the units and the ability of Empire to provide heat without AC power. There is no denying that you will pay more for a Rinnai space heater than you would for an Empire of comparative BTU ratings. The benefits you get from that higher price of Rinnai are undeniable.
Also, with the extended use of LPG emergency standby generators over the past decade, the "no power" issue for Rinnai has effectively made a difference in the choice between purchasing a Rinnai vs. Empire unit. Does that make Empire an insignificant, or antiquated option? Not hardly.
What happens if, for so many different reasons, your emergency generator fails during a power outage? What if that outage occurs in January with the temperature sustaining at 10 below for a couple of days? That's where the appreciation of an Empire space heater becomes fully appreciated. With Empire's simple millivolt system drawing electricity from the heat produced by the ever ready pilot light, Empire will come through every time.
The number one rule of survival when living in Maine (right behind owning stock in Black Fly repellent) is, "Always have a back-up source of heat!". Talk to Orion Propane to help you decide what may work best for you.

*Direct vent: Takes the combustion air from outdoors and expels the exhaust gasses outdoors. No air exchange indoors.
*Vent Free: Uses indoor air for combustion and exhausts in the same room

LPG Appliance Cleaning & Annual PM Service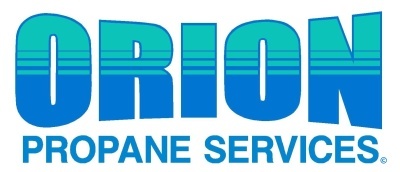 Orion Propane Services (OPS) offers Annual Preventative Maintenance (PM) Services for nearly ALL BRANDS of LPG appliances out there today. Most LPG appliances do not require yearly PM Servicing to clean normally clean emission produce by propane and natural gas fired equipment. However, the yearly inspect of the LPG system connected to any LPG appliance is worth the time and money to have checked for performance and possible leaks. LPG Appliance Annual PM Service applies to: LPG Boilers (Unit Only), LPG Furnaces, LPG Space Heaters (Vented, or Vent Free), LPG Fireplaces (Stand Alone, or Inserts), LPG Pool Heaters, LPG Water Heaters (Tanked Units), LPG Commercial Kitchen Equipment.

  

► 

OPS will notify you when your Annual PM Service is due, leaving you free of the task of keeping your own schedule and trying to remember to call for an appointment.

  

 

► 

OPS, unlike most other PM Service providers, does a complete and thorough check and testing of the ENTIRE LPG system in your home. This step includes proper LPG supply pressure testing and LPG operation pressure testing and adjustments, plus leak testing throughout the LPG.
ANNUAL PM SERVICE PRICING

​​
$85 includes: Opening and inspection of heat exchanger, brushing and vacuuming heat exchanger (if necessary), inspection of venting for leaks and cross contamination, cleaning and inspection of condensate system (if applicable), cleaning igniters (if applicable), LPG leak testing (includes entire LPG system), LPG flow and lock up testing, visual inspection of hydronic piping for signs of leaks and seepage.
Important Note: OPS does not perform any annual PM services on PRIMARY HEATING UNITS between mid-October and April 1st due to the outside risk of failure to the primary heating source, hence creating an emergency heating situation. Secondary heating and all other LPG units can be serviced as early as March 1st and as late as October 31st. However, waiting for spring, or summer for any PM Service is always recommended and greatly appreciated.
Multiple LPG appliance Annual PM Service discounts are available! Just ask!